With our Price Fairness Board you make sure that your prices and price increases will not threaten your customer relationship, because they are perceived as unfair.
Will our customers perceive our price or price increase as fair? Might they get angry? Will the price increase jeopardize our customer relationship? Where can we increase prices with minimum risk?
With our Price Fairness Board you mitigate pricing risks and avoid unnecessarily biting the hand that feeds you.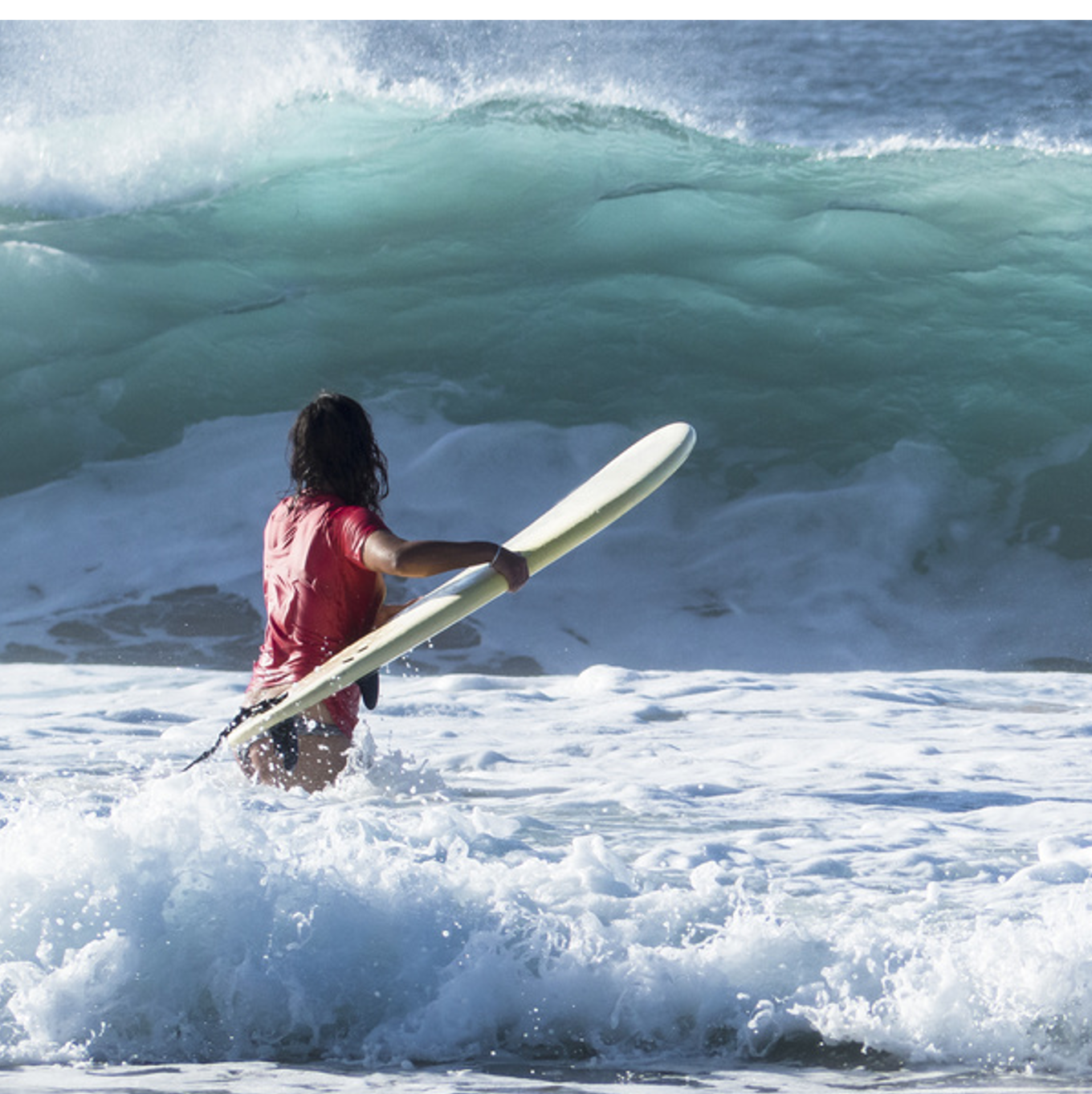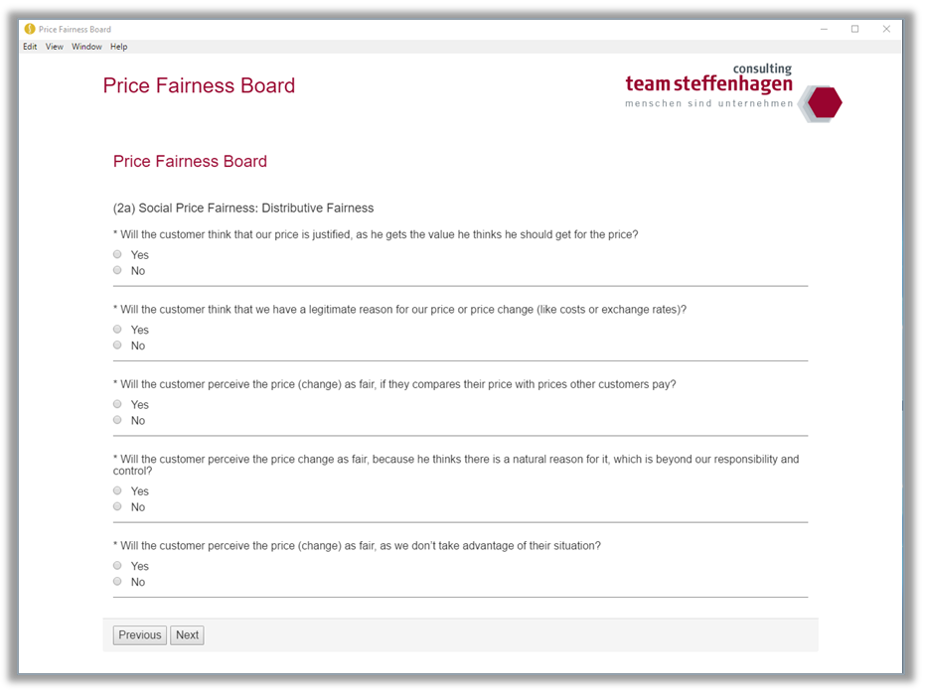 By walking you through a self-guided questionnaire, the Price Fairness Board reveals the risks, involved with your price changes. The checklist covers all aspects of price fairness: personal price fairness, social price fairness, incl. distributive fairness and procedural fairness, as well as customers' trust, your customers' pricing power and their potential reactions.
It gives you a clear guidance for your price decision, based on the perceived fairness, the level of trust, and your customer's pricing power.
The price of the tool depends on the number of licenses you need. And whether you want it in your own layout and branding or not.
Prices range from
– 180 € per license, if you buy 100 or more licenses
– to 1.200 € per license, if you just buy one.
+ adaptation to your branding and corporate identity if needed
+ Introduction workshop, if needed